Description
Ultra HD 4K resolution
With over eight million pixels, Ultra HD 4K resolution brings four times more detail than Full HD, to deliver sharper, life-like images and richer colours – allowing you to sit closer to the screen and enjoy a more immersive experience.
Optoma TeamShare: whiteboard and annotation
Creative sharing is easy with a ready-to-use whiteboard featuring built-in annotation tools that encourage collaboration.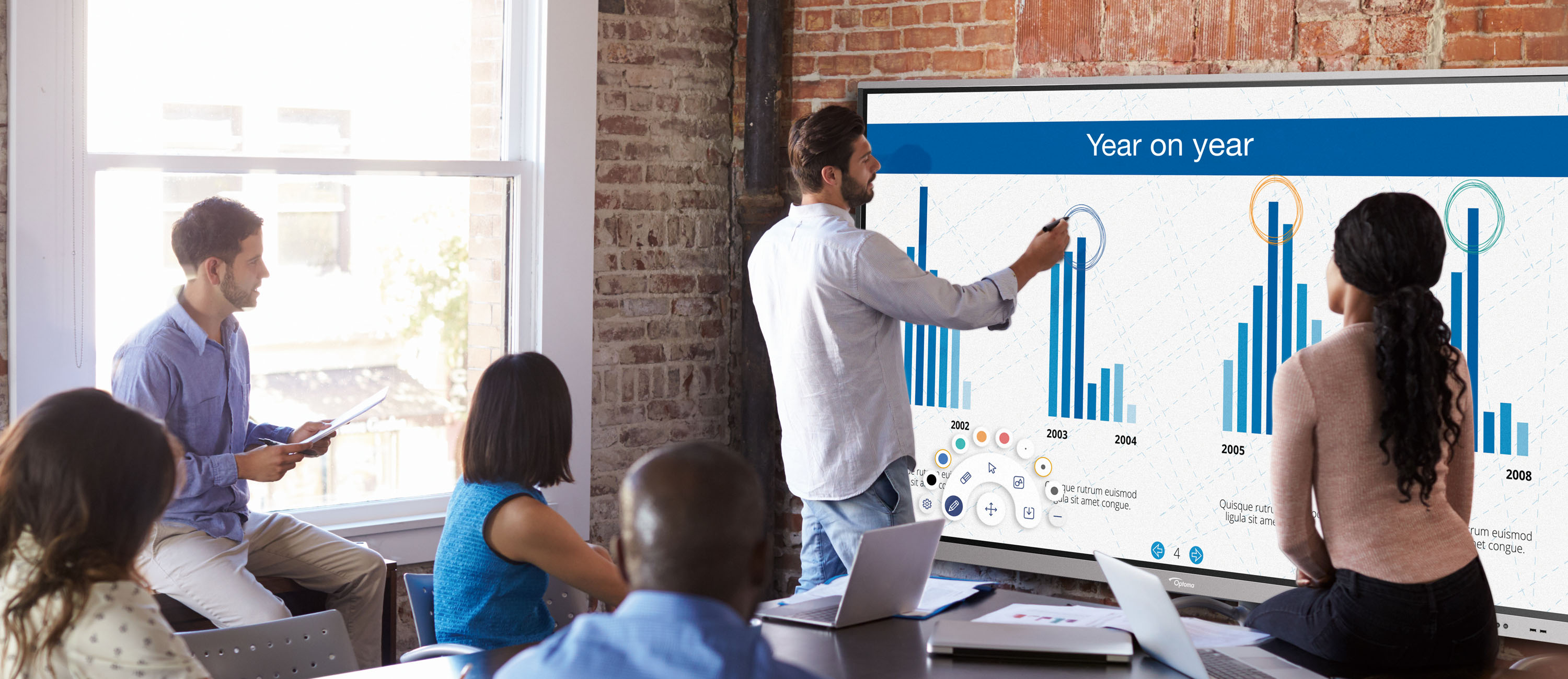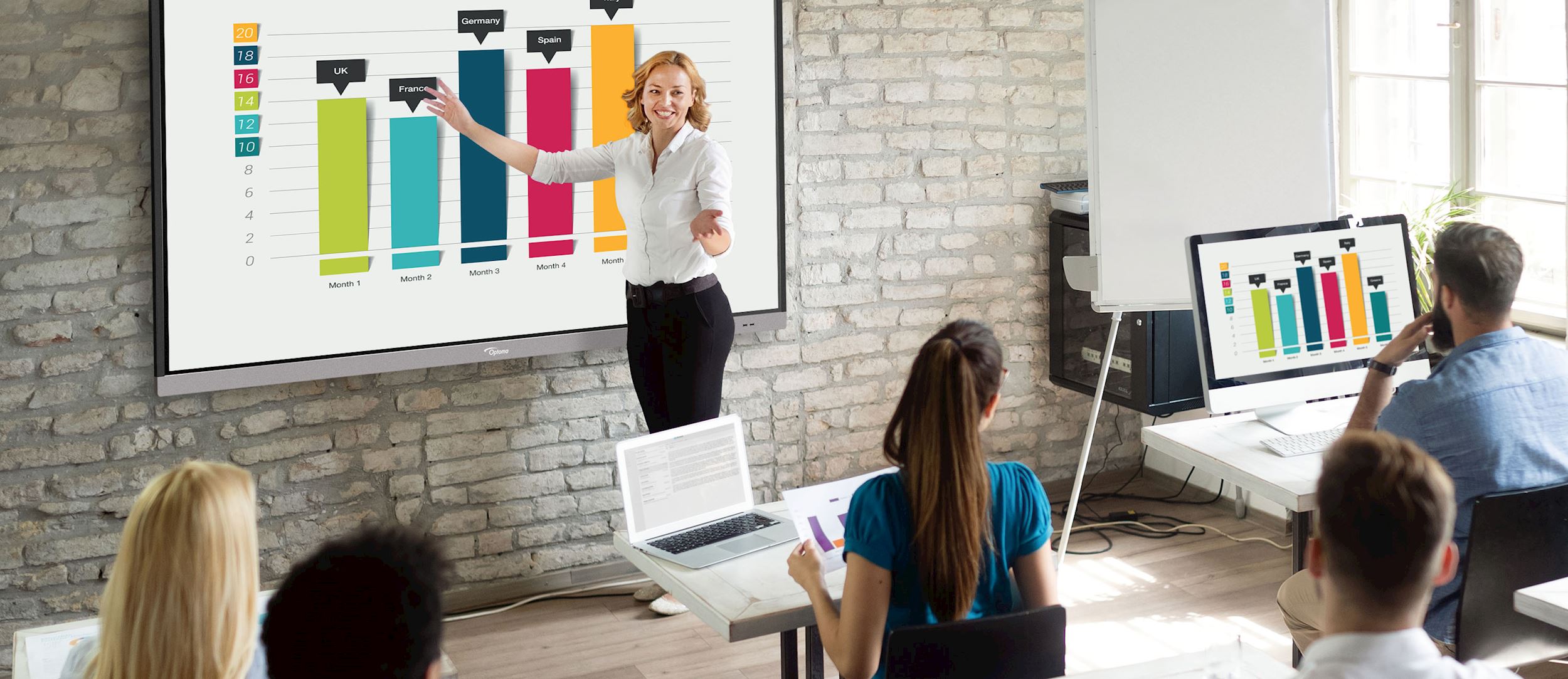 TapCast collaboration tool
What is TapCast? Wirelessly display and share content on a big screen without any additional hardware using the TapCast app. Easily mirror your Android, iOS, Windows, macOS or Chrome device at the touch of a button. You can even wirelessly cast documents, images or videos stored on your mobile device or laptop.
The app also acts as a wireless mouse and keyboard allowing you to control your device.
Dual app mode
This allows you to view two apps on your device at the same time. Use dual app mode to view content while you scan related Office documents – turning your IFPD into the ultimate multi-tasking device.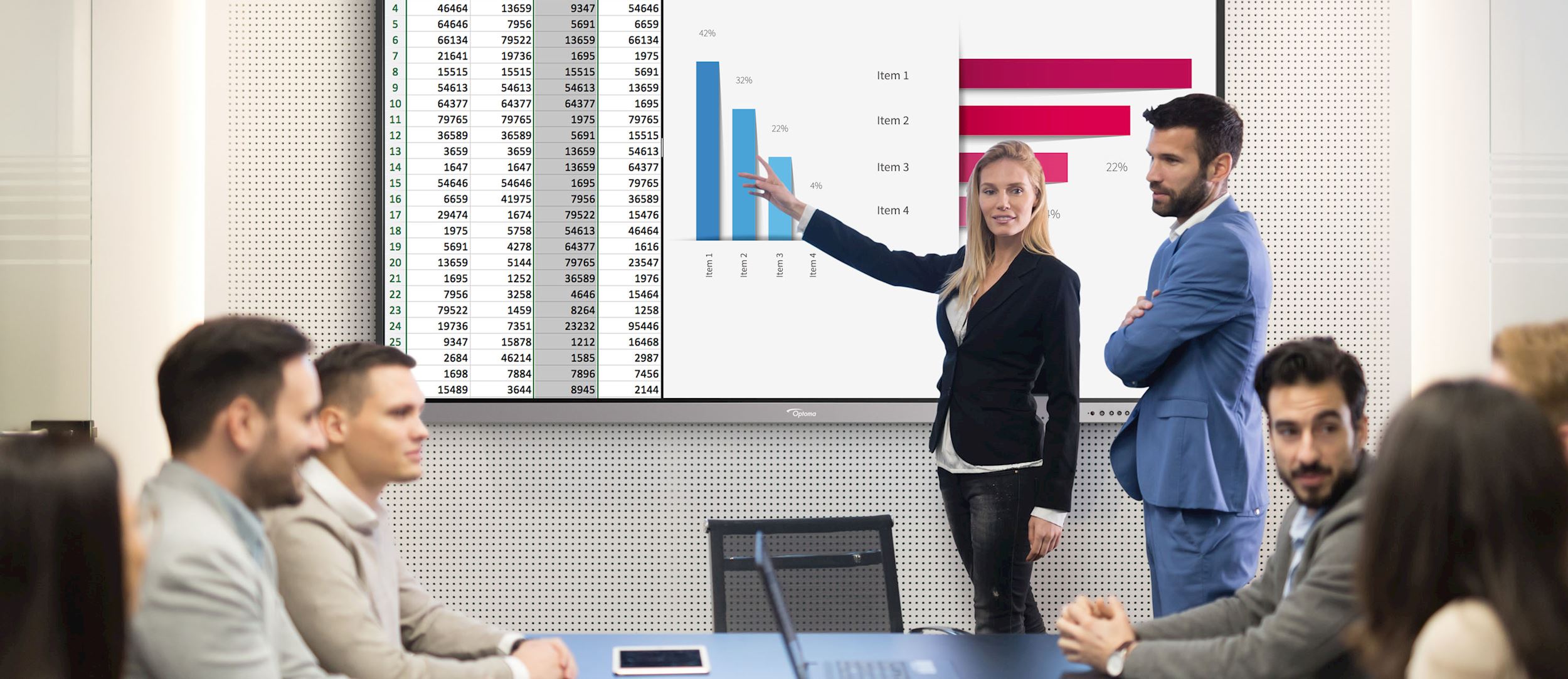 Optoma file manager
Optoma file manager allows users to manage files and folders. Users can also access cloud drives and browse, create, rename, copy, move and delete files.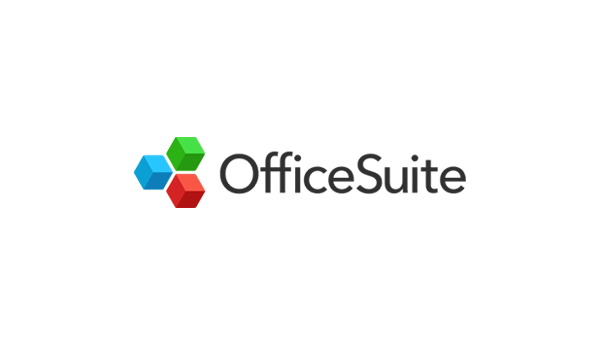 OfficeSuite
OfficeSuite lets you easily view, edit, and create Word, Excel, and PowerPoint documents, and perform advanced PDF operations.
TUV Certified Low blue light display
The built-in low blue light mode helps reduce eyestrain and tiredness by minimising the blue light output from the display.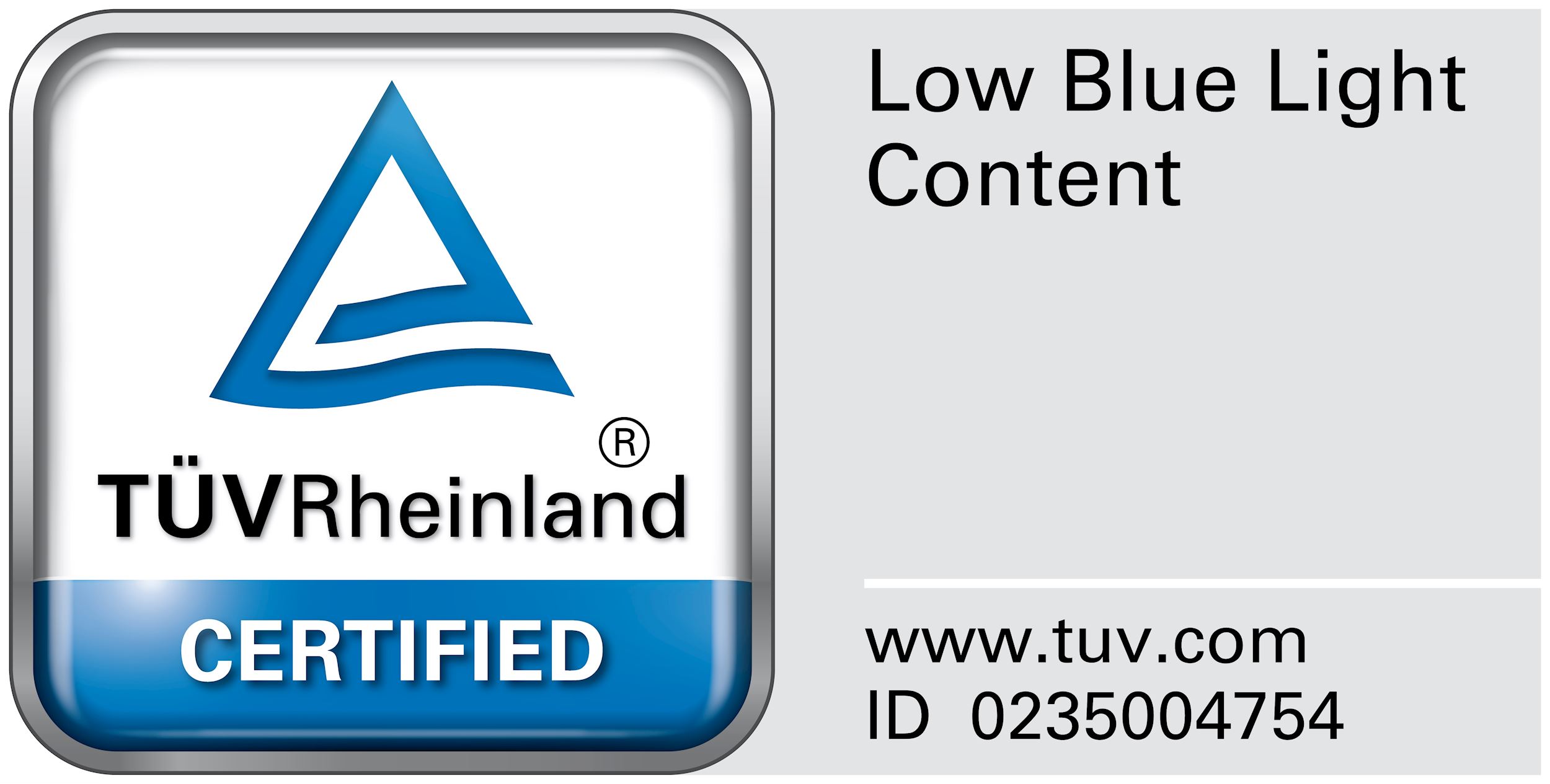 Screen recording
Optoma Creative Touch 3 Series comes with video recording functionality that allows teachers to record their lectures or businesses to record their meetings for preparation or review purposes.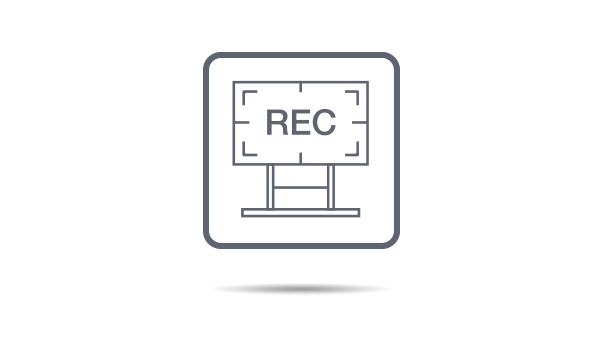 Ambient light sensor
The built-in light sensor detects the amount of ambient lighting surrounding the panel and adjusts the display accordingly in order to guarantee an optimal picture quality and the best viewing experience possible.
Disclaimer for unauthorised apps on OP series Android-based interactive displays:
For system security, Optoma interactive flat panel displays run on a customised Android operating system. Additionally Optoma interactive flat panel displays do not support Google Play Services. Optoma has streamlined the Android operating system so only modules related to display features remain. The customised Android operating system may not be compatible with all third-party Android apps. Third-party Android apps can vary in quality and some even contain malicious codes, which could compromise system security and functionality and may invalidate your product warranty.
Optoma makes no representations regarding the quality, security or suitability of any third-party apps and their compatibility with the Optoma interactive flat panel. Optoma shall have no responsibility or liability with respect to any damage, faults, loss in functionality or security issues arising as a direct or indirect result of the installation of third-party apps on the interactive flat panel. Optoma support in rectifying any issue which may result from the installation of third-party apps will be chargeable and may be limited.
Display
Back light : Direct type LED
Contrast ratio (dynamic) : 4,000:1
Glass : Anti Glare + Anti Finger Print
Ambient light sensor : Yes
Physical spec
Dimensions (W x D x H) mm : 1546 x 943 x 95
Wall-hanging screw spec : M8*25mm
European Standard Power Cord
American Standard Power Cord
British Standard Power Cord
USB Cable
HDMI Cable
Writing Pen x2
Remote Control
Battery
Pen holder/ Pen tray
QSG
Inputs 3 x HDMI 2.0, 1 x VGA, 1 x DisplayPort, 1 x Audio 3.5mm, 4 x USB2, 1 x USB 3.0, 1 x RJ45
Outputs 1 x HDMI 2.0, 1 x S/PDIF, 1 x Audio 3.5mm, 1 x RJ45
Control 5 x USB-A (Interactive), 1 x RS232
Bezel size (top) : 27.00mm
Bezel size (left) : 27.00mm
Bezel size (right) : 27.00mm
Operating conditions : 20% ~ 80% RH
Operating temperature (max) : 40°C
Touch system
System : Windows10/Windows8/Windows7/Windows XP /Linux/Mac (1 Touch point only)/Android/Chrome
Touch tool : Finger, Passive infrared pen
Pen/finger detection : Yes
Free Delivery
From $ 250
Money Back
Guarantee
Authenticity
100% Guaranteed
Latest products